Introduction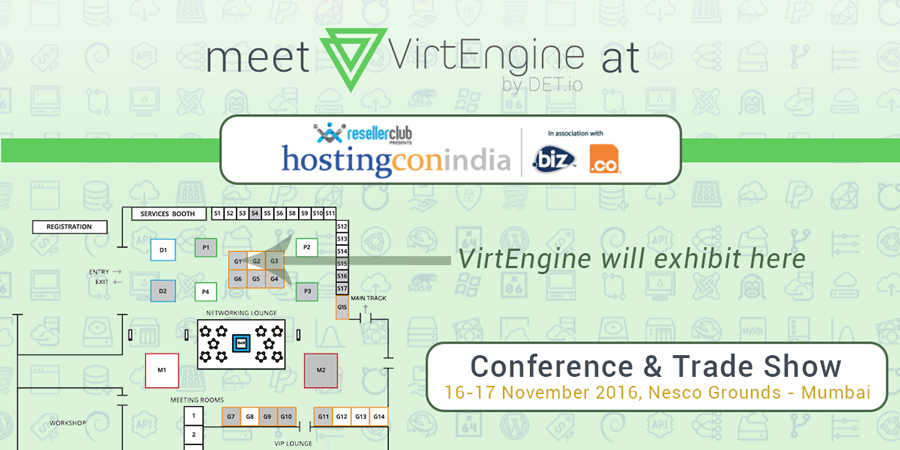 VirtEngine will be exhibiting in HostingCon India 2016! Make sure to visit our Booth @ G1 if you're paying a visit.
About HostingCon
HostingCon is the premiere industry conference and trade show for hosting and cloud providers. In its tenth year, HostingCon India connects the industry including hosting and cloud providers, MSPs, ISVs and other Internet infrastructure providers who make the Internet work to network, learn and grow. HostingCon is an iNET Interactive event.
About VirtEngine
VirtEngine is an OpenSource Virtualization Platform, we offer Commercial Packages for Hosting & Cloud providers in order to allow them to offer hosting services to the public. Our platform enhances user experience, usability and automation!
Visit our documentation to learn more about VirtEngine's Features: VirtEngine Documentation
Free Registration
Interested in visiting HostingCon in Mumbai? Register today for free, Register @ HostingCon India today